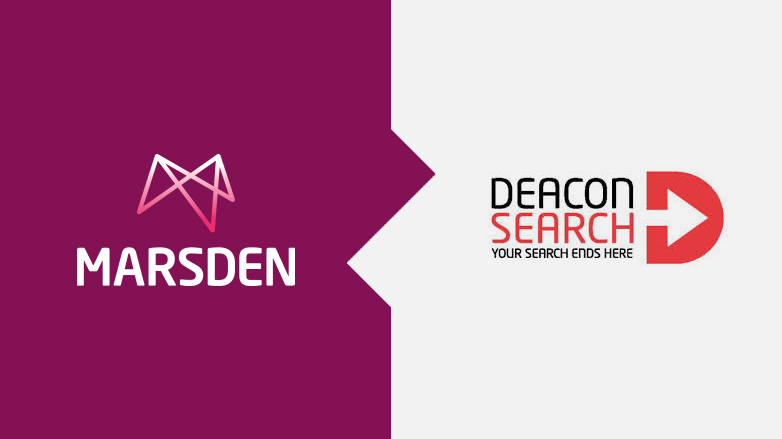 23 Feb

News of a Transformational Merger
We are delighted to announce that Marsden has completed a transformational merger with Deacon, which takes our business to the next level.

Deacon Search/Deacon Associates has a market leading reputation in placing teams, partners and associates in London. Marsden has offices in London, Australia, Dubai and Toronto. In addition to working with partners and associates on domestic and international moves Marsden has a highly rated strategic assignment practice that has been responsible for law firm mergers, office launches and team moves in the US, Europe, Asia Pacific, Middle East and South Africa, a superb in-house recruitment team in London and the Middle East, and finally a thriving BD/marketing and support recruitment business run out of Australia. The merger is the first of its kind, and creates one of the largest privately held legal recruitment businesses in the world. Whilst we will still operate as separate brands, high standards, a rigorous approach, exceptional market knowledge and a focus on honest and discreet advice will continue to define how we work across both businesses.
We would be delighted to talk to you about how we are better placed than ever before to assist you.