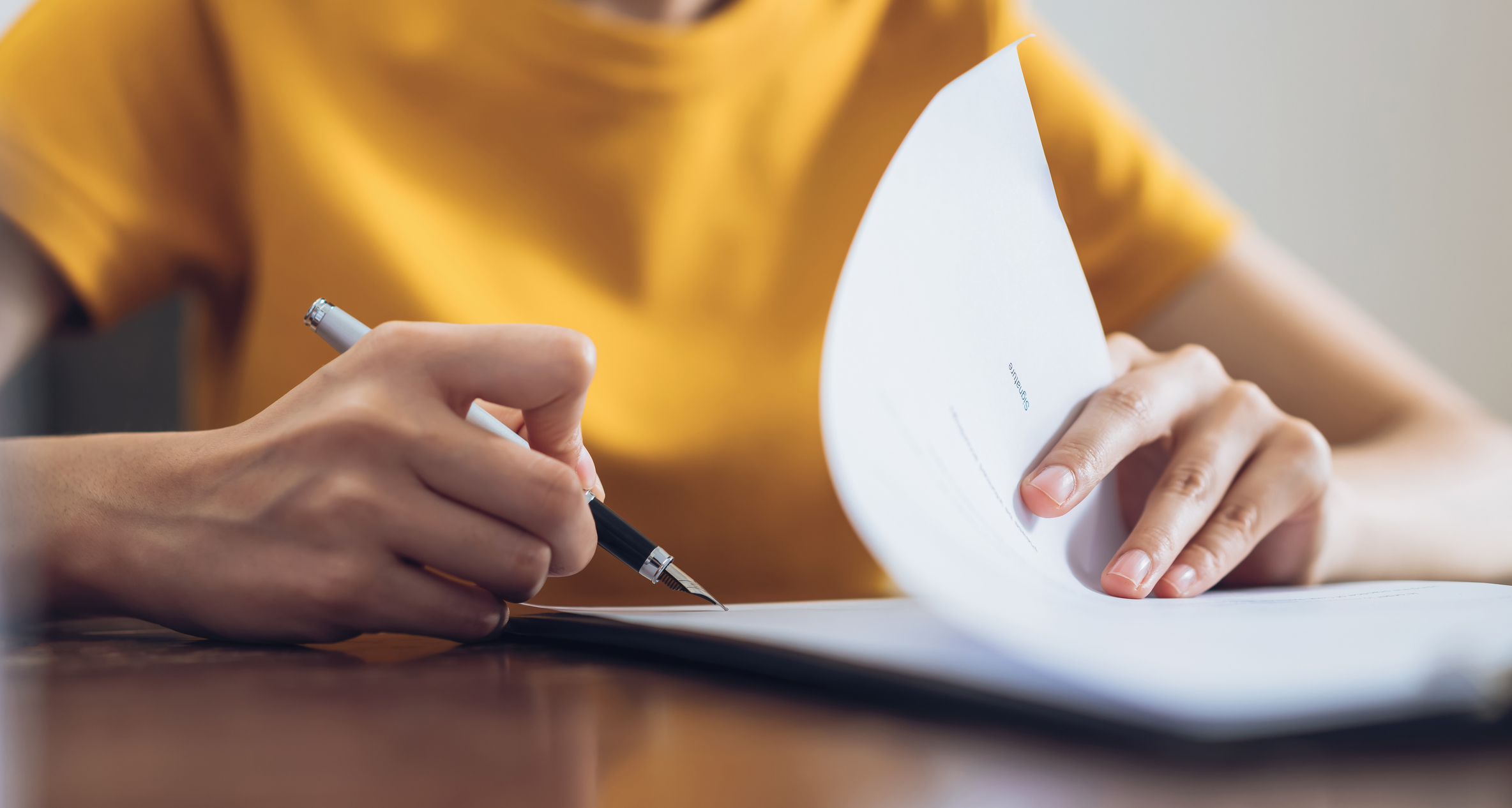 09 Jan

Are interim legal hires your secret weapon?
Whether for maternity cover, project-based work, extra support or to cover a permanent role you're recruiting for, there's no denying that interim and contract hiring is rapidly becoming the darling of the in-house legal recruitment world. We spoke to Head of Interim Legal Recruitment, Amanda Chard, and asked her about the changing face of Interim Recruitment.

"Putting it simply, in-house legal teams and law firms alike are finding that interim recruitment offers a 'no grief' solution," said Amanda.
"They still need the highest quality lawyers but increasingly don't have the time to provide a soft landing, to train people up. They need people that can really hit the ground running – people that can hold the fort in a maternity cover contract or deliver a project swiftly and efficiently."
Amanda joined Marsden in 2020 to set up the Interim Recruitment department, as a direct response to the growing demand for quality interim recruitment support – particularly for General Counsel and other in-house legal roles.
"Interim hiring has always been about having an immediate problem and needing the right solution," she said.
"But since the pandemic we've seen a boom in the recruitment market that is really raising the value of contract and interim candidates. That's why working with a specialist interim recruiter, like Marsden, is more important now than ever before. At Marsden we're able to draw on a bank of experienced, proven, senior, specialist lawyers ranging from interim General Counsel and Heads of Legal through to specialist consultants to provide coverage for projects, peaks in workload or fixed term contracts. We're able to get candidates in front of clients quicker than many other non-specialist recruiters. And, with our dedicated in-house team, we're often able to dovetail hiring to provide continuous cover – whether with temp to perm contracts or interim cover during the recruitment process."
Amanda highlighted several developments she's noticed in the Interim Recruitment marketplace that will impact on hiring during 2023 and beyond:
1. There's been a shift towards fixed-term contracts over day-rate contracts.
"Changes to the IR35 rules mean that the nature of being a 'professional contractor' has changed. Whereas previously career contractors were able to operate via a Limited Company, HMRC has imposed restrictions, causing many of them to seek out permanent contracts. "The contracting pool is decreasing," Amanda said. "The people we would previously see over and over again are now joining the permanent market. There are fewer people to choose from and the need for expertise – and access to the best consultants – is greater than ever."
2. Permanent recruitment is taking longer, and contract recruitment is getting faster.
"There is no denying that the permanent recruitment market has got harder since the pandemic," said Amanda. "Fewer people are changing jobs and finding the right person for a permanent position is often taking upwards of three to six months. It's required us – and our clients – to think more creatively about how to manage things. This can mean considering a temp to perm contract or bringing in interim cover to bridge the gap and take pressure off. More and more organisations are coming to us for interim cover to provide extra support during the recruitment process." But this has created a pendulum swing of demand with contract and interim recruitment pace, explained Amanda. "What we're also seeing is that clients are getting quicker and more savvy at moving the interim and contract recruitment process along. The same creativity we're seeing in permanent recruitment is carried over here – as well as a faster pace for interviews and so on. Contract roles are now frequently open to flexibility in working patterns, salary structures and hours. Clients realise that the best candidates are likely to have three, four or even five offers on the table and, if they want them, they're going to have to move like lightning and think outside the box."
3. General Counsel are taking on more legal fields than before.
Traditionally disciplines such as corporate transactions and litigation were the domain of private practice law firms. But in recent years there has been a growth in specialist in-house roles, focusing on these (and other) areas. "There's been a real uplift in the volume of legal transactions being undertaken – particularly in mergers and acquisitions and in litigation," Amanda said. "As a result there's been a shift over the last year or so to bring this in-house and to recruit the specialist expertise organisations would previously have sought through private practice relationships. Contractors can be a great way of finding this expertise in a cost and time-effective way. Organisations can bring expertise into the team for a project, or for a longer period, knowing that they're getting the best of both worlds."
4. Contract completion bonuses boom.
Amanda said: "The reduction in availability of contractors and interim professionals, coupled with the complexities of permanent hiring and the increase in demand has made it a 'contractors' marketplace' to some extent. We're working with many of our clients to think of different ways to approach recruitment, including seeing a significant growth in the number of organisations introducing contract completion bonuses, designed to encourage contractors to stay to the very end, rather than seeking out their next opportunity as contracts start to wrap up. We're seeing more than 50% of our clients now including a contract completion bonus to try to retain the best people."
5. The rise of Alternative Legal Services prompts a shift in the perception of contractors and interim professionals.
With more and more law firms seeking to follow the example set by alternative legal providers such as Axiom or Lawyers on Demand, there has been a notable shift in the perceived value and status of contract and interim lawyers. "Once upon a time there was an unfair perception that being a contractor or interim lawyer wasn't a viable long-term career choice. People questioned why professionals would want to be outside of private practice or a permanent in-house role. Particularly since the pandemic, however, professionals are now seeking out roles in the contractor market and intentionally opting into it, for legitimate reasons. The perceived value has gone up massively. Clients now recognise that contractors can add real value to their in-house legal teams and to private practice."
Amanda Chard has over 15 years' experience in interim recruitment working with leading consultancies in London and in her native Australia. For more information about our work in Interim Legal Recruitment, In-house Recruitment, or to talk to Amanda, contact us here. You can also connect with Amanda via LinkedIn here.